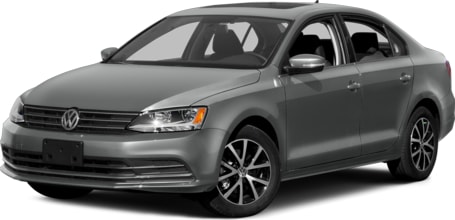 Why should you consider purchasing one of our current Volkswagen models we have here at World Imports USA? If you are in the greater Jacksonville, FL, area and looking for a reliable and trendy vehicle, a Volkswagen is one to check out. With models in our inventory such as the Volkswagen Jetta, Beetle, Golf, and Passat, there are numerous options.
The Volkswagen Beetle sports a compact hatchback style, but still offers a well-constructed cabin and is an affordable option. Also, the Volkswagen Golf is another ideal vehicle to consider. This model offers a plethora of technology to utilize. All in all, all of the Volkswagen models that we offer have beneficial aspects to them that can enhance your driving experience. Whether you want technology, space, or comfort, there may be an option for you. If you are looking for a ride that's sufficient with fuel efficiency, offers assistive features like a backup camera and more, then explore our current available Volkswagen options at World Imports USA to see the amenities that come with our available selection.
Are you in a region such as Ponte Vedra Beach, San Marco or Palm Valley? On your travels, feel free to stop by the dealership in Jacksonville, FL, and check out our alluring Volkswagen selection at World Imports USA. Do you have a question about a Volkswagen that is in our inventory? Ask one of our friendly associates today! We also have a plethora of other quality vehicles to discover as well. Use our online search tools or stop by to get an in-person look at what we currently have to offer.