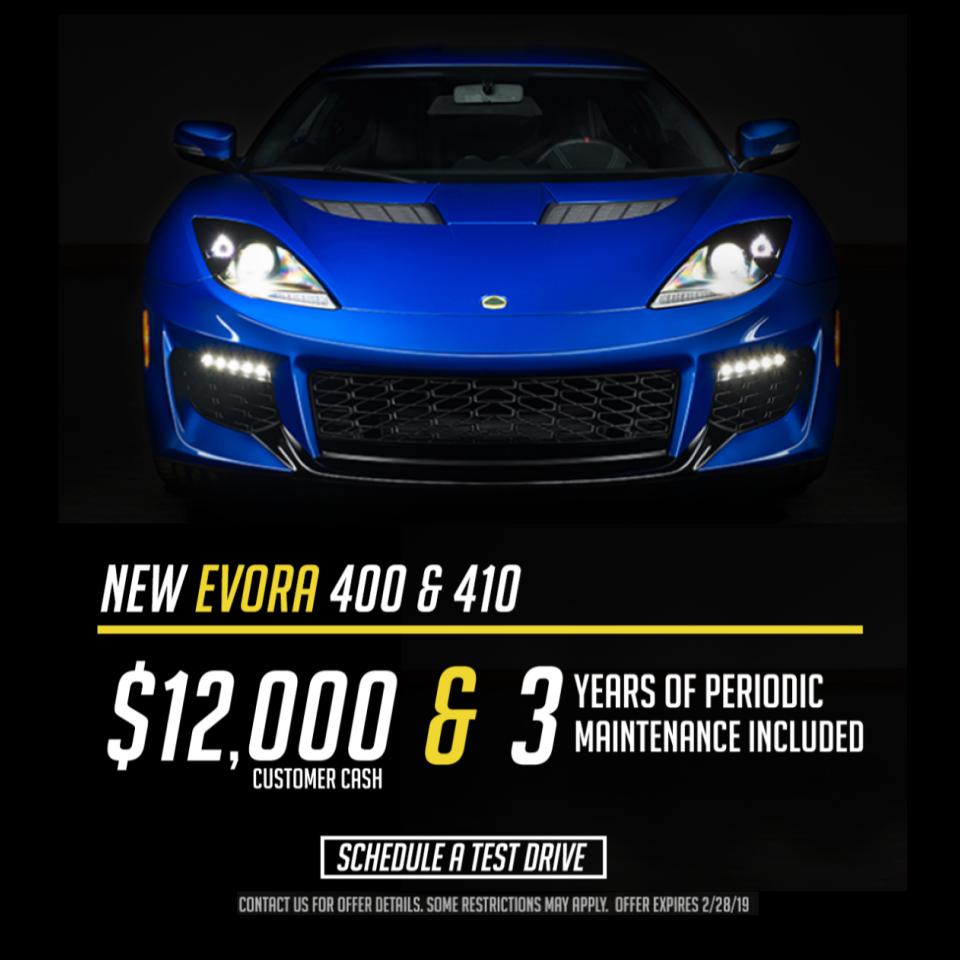 Whether you're a Jacksonville or San Marco in search of the ultimate driving experience, once you get behind the wheel of a new Lotus model, you'll know you've found it. With our inventory of new Lotus Evora 400 and new Lotus Evora 410 inventory, you can find your next car without having to compromise.
With performance at their heart, each Lotus model is dedicated to delivering quality that's unmatched by other brands. It's for that reason that Ponte Vedra Beach and Palm Valley residents turn to Lotus when they're in search of those things. By visiting our luxury dealership in Jacksonville, you can quickly find it. Better yet, you can also discover savings as well.
Schedule a Test Drive and Discover What a Lotus Can Do
With our current special, you can experience some major benefits on your new Lotus purchase. With $12,000 in customer cash and three years of periodic maintenance, finding your next new Lotus 400 or Lotus 410 has never been easier. Our team prides ourselves on our ability to help our customers get the vehicle they want in need. That pride is reflected in our commitment to offering meaningful specials on our inventory.
With the offering of periodic maintenance in conjunction with $12,000 available in customer cash, getting behind the wheel of a new Lotus 400 or 410 model offers superior value. Once you visit our dealership, you'll be able to take one of our new Lotus models for a test drive. You're sure to enjoy the experience when you do.