At World Car Imports, we specialize in premium luxury, whether that be recent model used premium cars or classics from a bygone era. And given that summer is just around the corner here in the greater Jacksonville, FL area, we thought now would be a great time to highlight a true classic from the Mercedes-Benz lineup: The Mercedes-Benz SL-Class. We recently acquired an outstanding example of this classic convertible, and if it sounds like your dream car, we'd love to get you behind the wheel.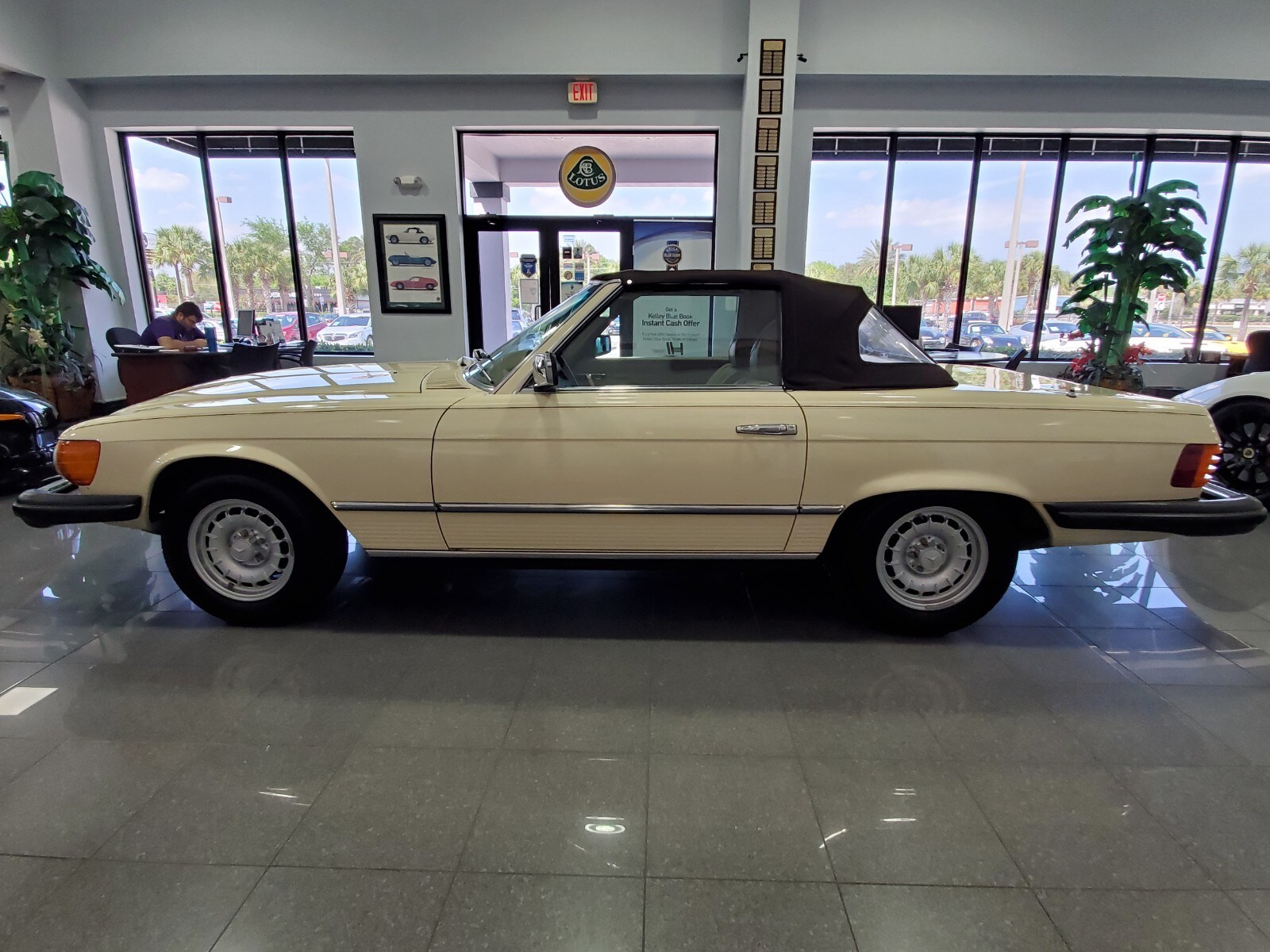 Whether you're cruising through Ponte Vedra Beach or shopping nearby in San Marcos, the 1979 Mercedes-Benz SL 450 is the kind of convertible that turns heads and grabs the attention of passersby. Boasting a plush, beige-upholstered interior, the 1979 Mercedes-Benz SL 450 has a traditional stylistic sensibility that positively oozes Mercedes-Benz poise and aesthetic. And with a complimentary Ivory exterior paint scheme, this handsomely appointed convertible is bound to attract some envy from your neighbors in nearby Palm Valley.
Of course, the best thing about this classic luxury car is its convertible soft top, which allows you to soak up the summer rays and enjoy true open air driving throughout the greater Jacksonville, FL area. And with less than 20,000 miles on its odometer, this used luxury car is in much better condition than many of its contemporaries on the market today.
Now, as one of the most unique used luxury cars in our inventory, the 1979 Mercedes-Benz SL 450 isn't likely to stick around our Jacksonville, FL showroom for long. So, if you're interested in taking a spin in this car and exploring your financing options, get in touch with us here at World Car Imports before it's too late.